Tracks & Tires Transport is more than a heavy equipment hauler. Our growing company is diverse and experienced. Our trucks are ready for the highways and byways of the Canadian prairies.
We can help get your larger-than-normal and uniquely shaped cargo on-site. These heavy loads require careful planning and special routing. Tracks & Tires Transport can successfully meet every logistical challenge to your move.
Excavators & Dozers
Packers & Loaders
Pavers (including Gomaco) & Roadway Trimmers
Manlifts & Scissor Lifts
Cranes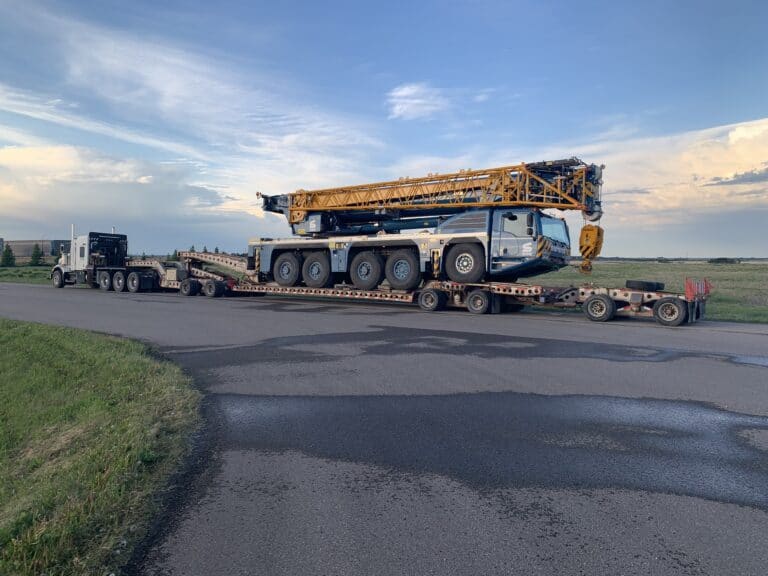 We can get in areas where mobile cranes find it hard to maneuver, and haul your skid-mounted winch loads, such as:
Skid Shacks
Generators
Oilfield Equipment
Fuel Tanks
Concrete Silos & More!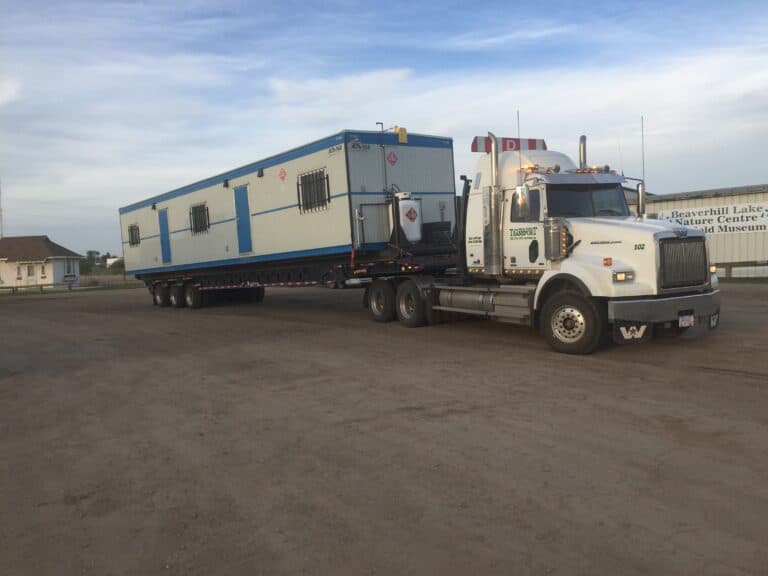 General Freight & Bulk Liquid
Tracks & Tires Transport offers general freight hauling and bulk liquid product transport.
Our trucks are outfitted for off-highway service. We have the required equipment to head into the backroads of Oil Country.